Post Process
Veer-O-Metals has In-house capability to handle post build process, which is a surface finish technique with series of secondary process required to meet dimensional, mechanical, aesthetics & other properties.
---
Furnace
Veer-O-Metals has unique high end furnace from Nabertherm NW300 – Germany, which is a radiant heating furnace that ranges up to 1100 degree celsius, with gas box for more accurate atmospheric exchange with an inbuilt software controlled system.
Inner Dimensions : 450mmx550mmx550mm.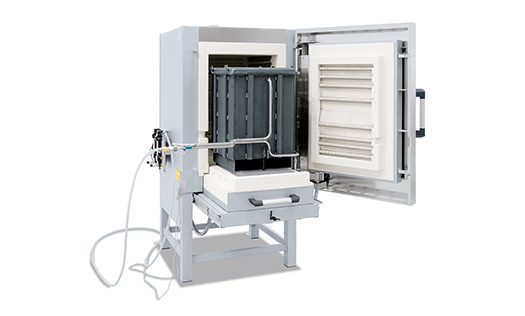 ---
Micro blasting Process
Veer-O-Metals has In-house facility of microblasting ,which is a dry process of fine shots with defined grade size, hardness and geometrics to influence the micro topography of the surface of any kind.
Have A Question
About Metal 3D Printing
Interested in working with Veer-O-Metals?